Shopping Cart
Your Cart is Empty
There was an error with PayPal
Click here to try again
Thank you for your business!
You should be receiving an order confirmation from Paypal shortly.
Exit Shopping Cart
This weekend has just flown by, and these are the reasons why....
I spent Saturday morning at the studio, finishing up a customer quilt binding, and taking in another customers quilt.  
On leaving my studio, I picked up my accuquilt GO die cutting machine and a die I treated myself to this week (9" hexagon) and a bundle of fat quarters that I have been wondering what to make with for a few months now..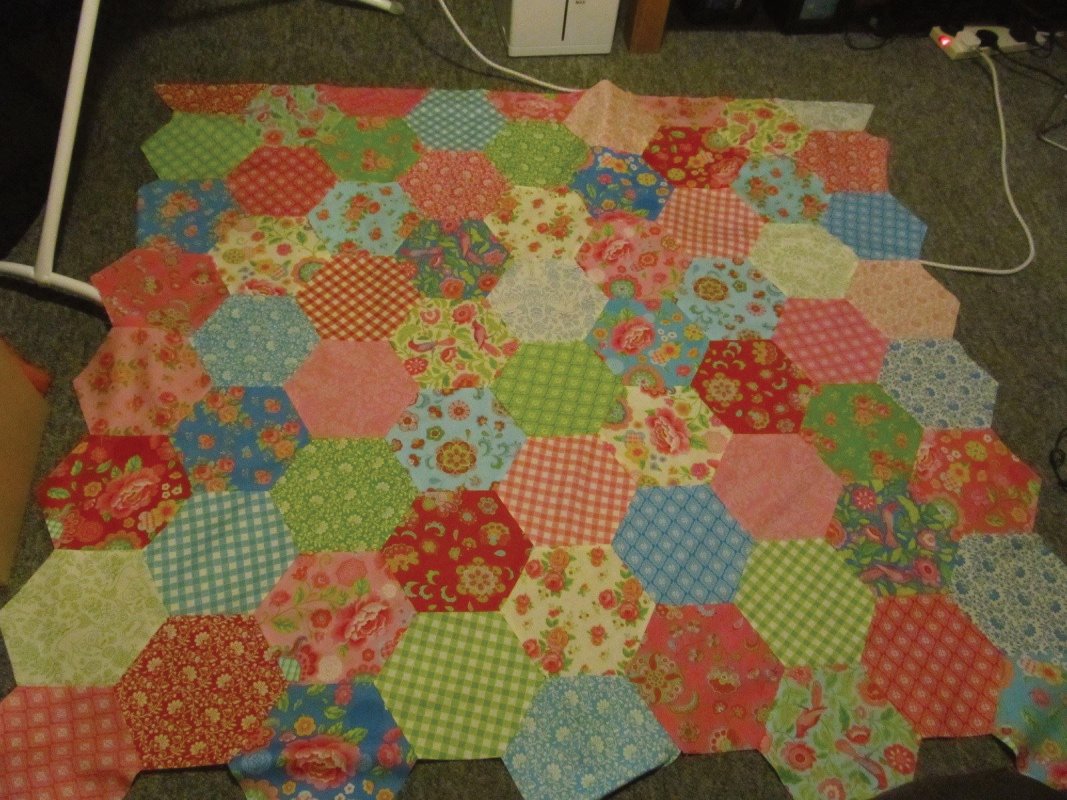 Honestly you would not believe how quickly this comes together, even with the dreaded "Y-Seams"  I now have a piece about 45x56 inches....  now the question is how much larger will I make it...  I am going to see how big I need it to cover my sofa at my studio, as it will make a great sample at this size...  think it may need to be a bit longer yet though...  I like to make the samples at least single bed size.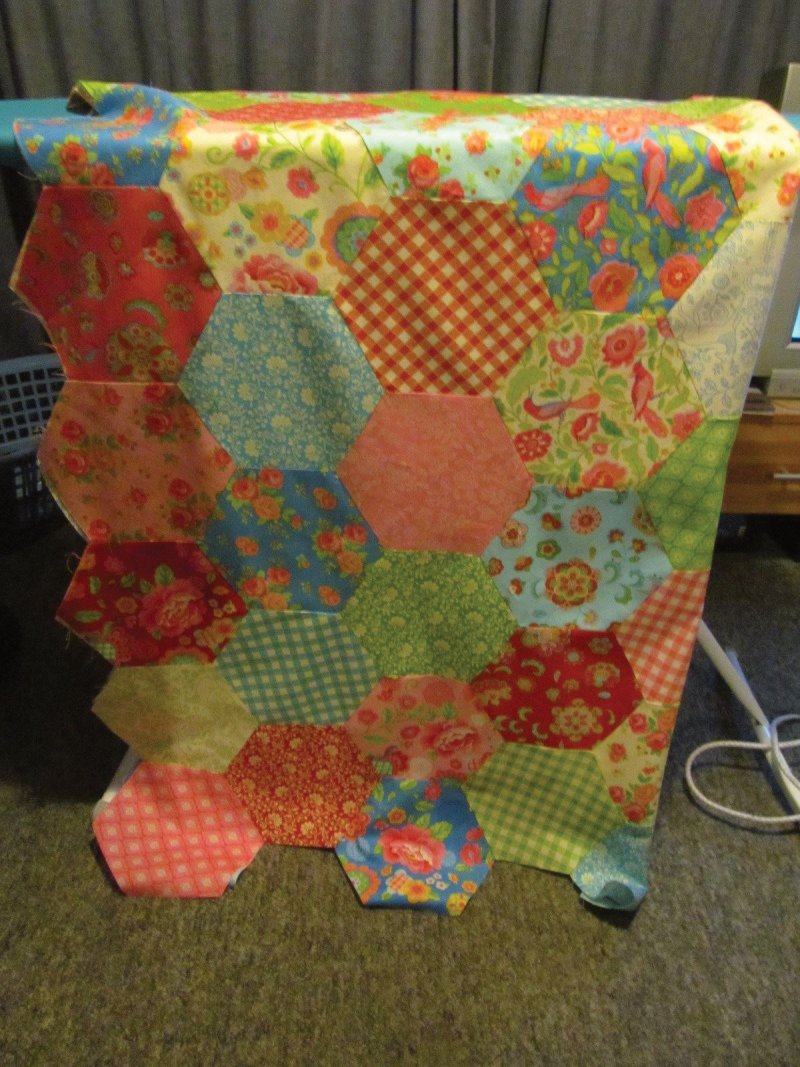 I do miss my design wall though here at home...  These fabrics are gorgeous they are Moda Gypsy girl fabrics....  I used less than half of a 34 fat quarter bundle so far (66 hexagons so far...)  Not sure if I want to use the rest up on this project yet though...  
Don't you just love how those Y seams twist around, and form their own little hexagon patch on the back....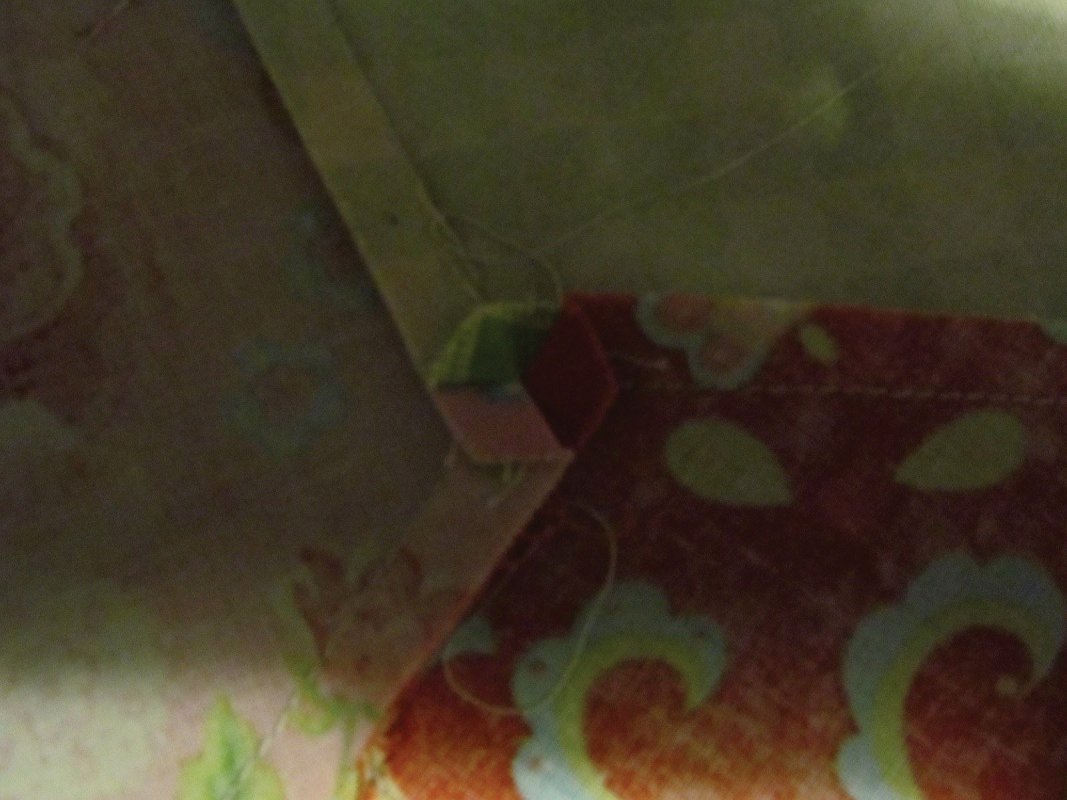 I even managed to quickly quilt my hexagon quilt with an allover "Wandering spirals mini" pantograph, as I knew nothing much was going to show up on those fabrics....  I was right too, I used a pale grey thread to blend and also match the backing fabric I used too.  Once I get the binding on those hexagon shapes which I intend to keep, I will share some better photographs in better lighting.....
/