Shopping Cart
Your Cart is Empty
There was an error with PayPal
Click here to try again
Thank you for your business!
You should be receiving an order confirmation from Paypal shortly.
Exit Shopping Cart
I basically pieced this quilt in a couple of evenings, because  it was such a fast method to use.  Although I have used the tube method before in a previous quilt,  I originally picked up the tube technique from I think it was Eleanor Burns when I was a beginner quilter, however, I recently came across the method again from Joan Doan at the Missouri star quilt company, and I just had the urge to make a quilt using this design.   I grabbed a jelly roll by Moda called "simply colour" which I knew was nice bright colours, although it wasn't until I fully opened out the jelly roll that I discovered that the solid coloured strips were graduated in colour, which is great.  I wish I had some yardage in those colours too...  I used a natural cream (wide width backing fabric by moda actually) for the solid....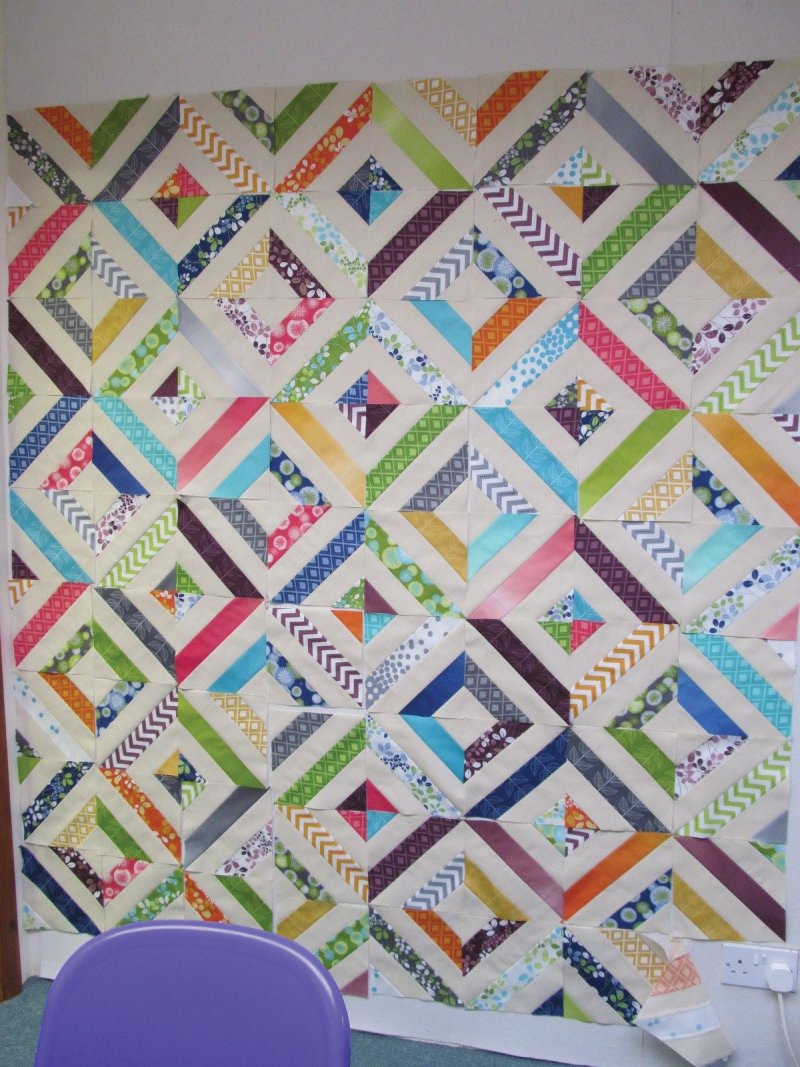 Basically to make the quilt you make two strip sets using jelly roll strips.  One set has solid, print, solid, the other print, solid, print.  The two 3 strip strip sets are then placed on top of each other right sides together, and you sew them together along both edges thereby creating a  long tube. 
This tube is then cut into triangles using the 45 degree angle of a square ruler along the seam line.  The triangles then miraculously open up into a square, and ta da the block is made.  Each strip set makes 6 square blocks with a bit of leftover pieces which I intend to use for a smaller project.

I have 72 blocks in this quilt making it about 66 x 75 finished size.  I was going to add borders, but as it is just a sample of the pantograph for my studio, I didn't want it to be too large.

I quilted it using a pantograph that I have not yet used, called "swirls and such" which has not been chosen by customers yet due to it looking so close together.  However, I personally like close together quilting so I thought I would give it a test.  It went surprisingly fast considering how close together it was.

It was a test piece all around, as I also tested out a new wool wadding that I have in stock that I have not quilted with before called supersoft wool by sew simple.  I have yet to test washing it, but it quilted up great... it is light yet lofty and gives a great quilting definition.  I'll keep you posted how it washes...  I also tested a thread I have not used before called Magnifico by Superior threads, which is very similar to the Glide threads that I use alot of.   It was a lovely thread to use and has a great sheen to it much like the Glide thread - they were both as good as the other I felt.
Usually my quilts that I piece at home take a long time to reach the quilting machine, but this one I wanted finished so I managed to sneak off to my studio while my family were busy and quilted it up.  I bound it from home in the evenings following...  I normally bind while the quilt is still on the longarm,  but as I had customer quilts to put back on my frame byMonday morning,  (I know I shouldn't feel guilty when I work on my own projects in my own time, but I do when I have customer quilts in the queue to be quilted)  So I took it home to attache the binding using a wider than I normally use binding.  I used a 3 inch strip rather than a 2.5 inch strip.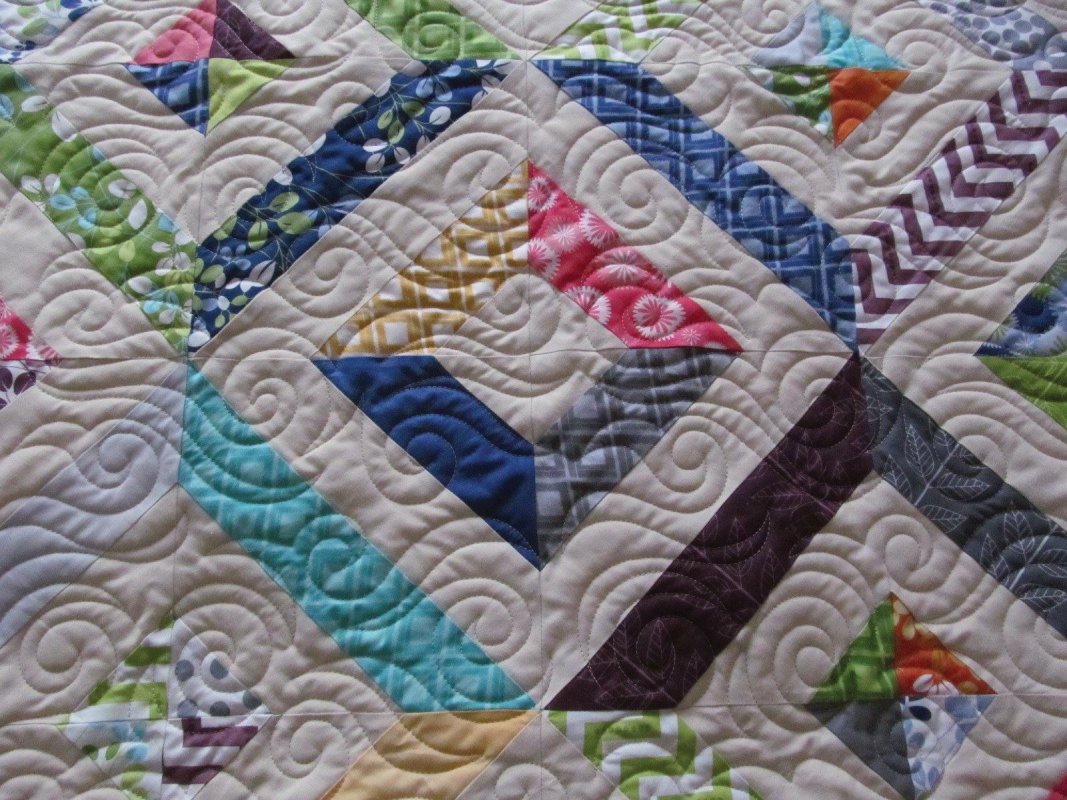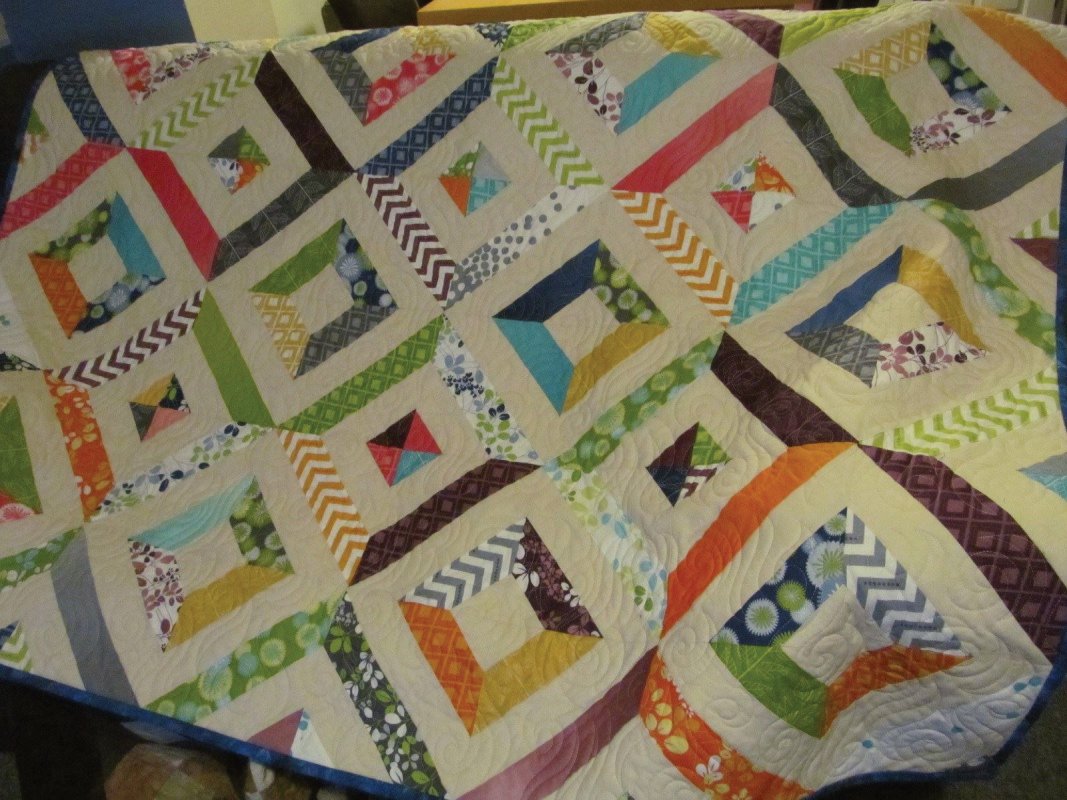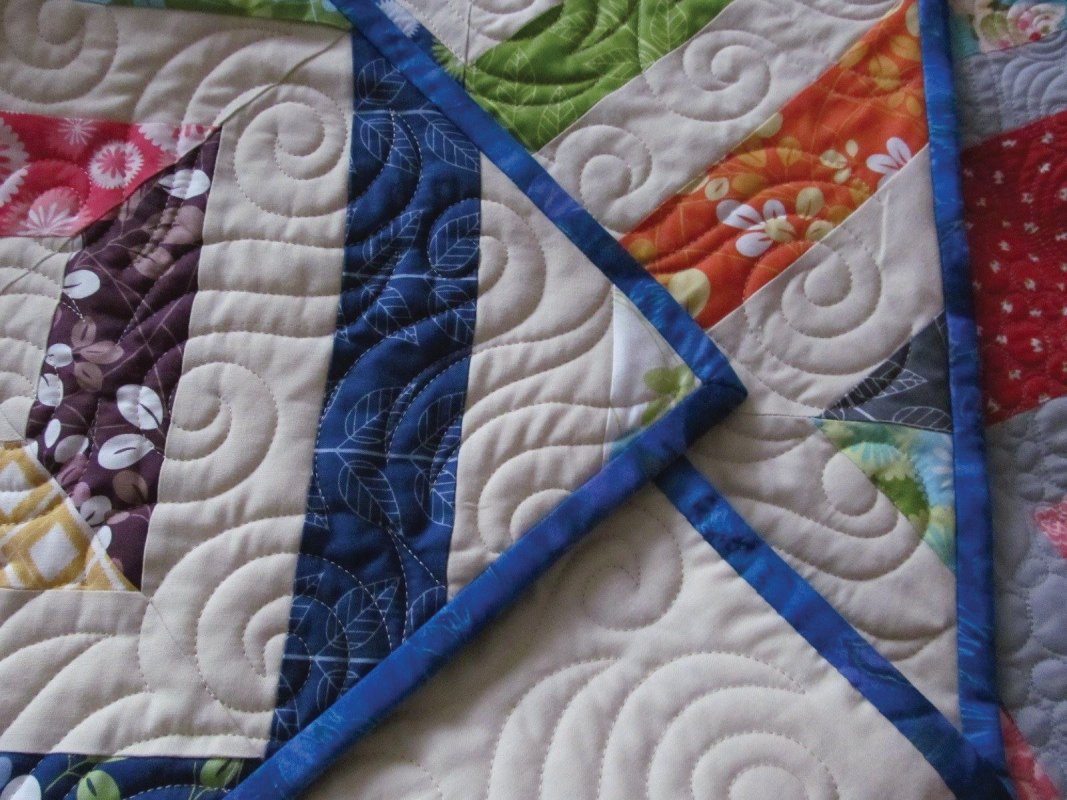 Anyway, I like this method so much, I am already piecing another quilt using the two ranges of Art gallery fabrics I recently purchased which I cut into jelly roll strips and have mixed with an aqua solid (by moda)  I have already made all of the blocks and am now piecing them altogether this weekend when I can....  I love making quilts...  this one is going to be gorgeous colours when it all fits together.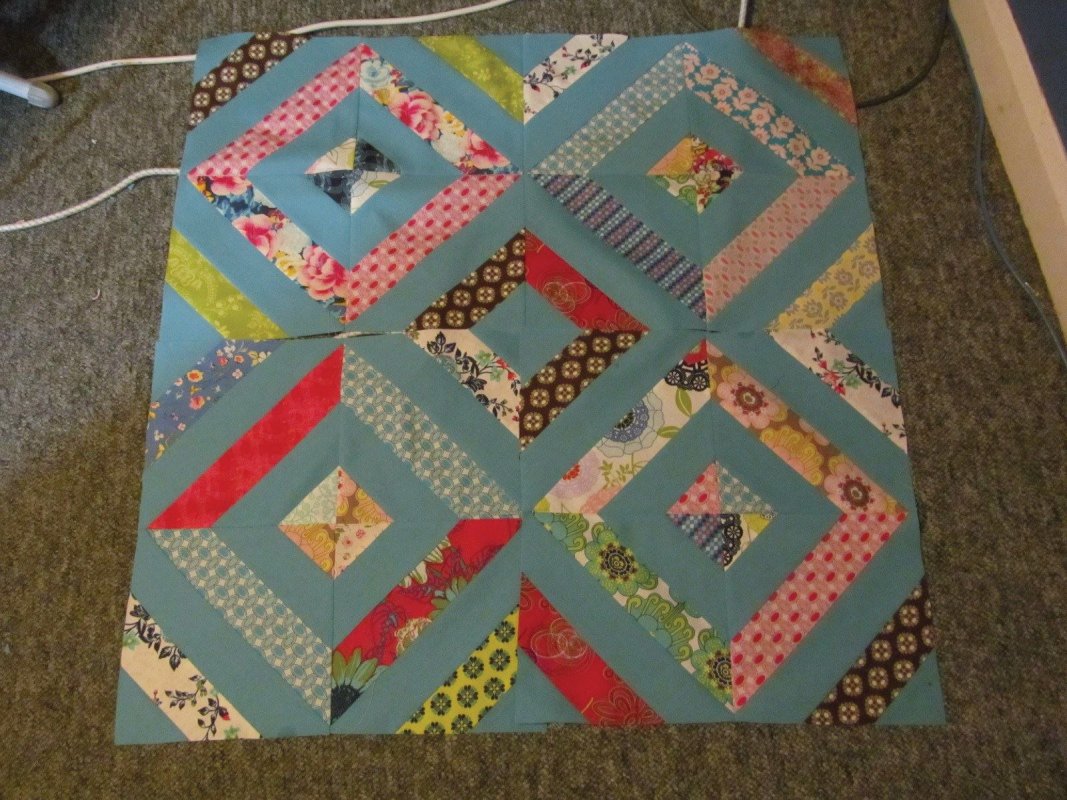 /