Shopping Cart
Your Cart is Empty
There was an error with PayPal
Click here to try again
Thank you for your business!
You should be receiving an order confirmation from Paypal shortly.
Exit Shopping Cart
Last week I was invited by one of my customers to attend the monthly group meeting of Essex and Suffolk Quilters, to give a short talk about the joy of longarm quilting, and to show samples of my work and various designs that I have available for customer quilts.  I was very nervous, but the group was very friendly and I think it was received well by the piecers and quilters who showed alot of interest in my work.  I was also very kindly invited to join the group who meet once a month, I enjoy meeting lots of local quilters and seeing all of their creations.  I already have one of the groups ladies quilts in for quilting, and look forward to receiving many more in the future.  I will catch up with them all at their February meeting.
Actually since giving up the "day job" so to speak,  I have never been busier ! In fact I am not sure that I would have kept up with quilting demand if I were still "employed" !! 
Talking of being busy, this is what I have been working on over the weekend for Avril, my customer who has very kindly given me permission to showcase the quilting on my blog.  Thank you Avril - I hope that your are binding up a storm now!  Her quilt was large, and does not showcase completely on our tiny double bed.  The quilting design that Avril chose was an allover "Daisy swirl" with Gold glide thread, which has blended very nicely across all of the terracotta and peach colours in her quilt.  The design is a medium density and gives a lovely texture across the quilt.  I will be trying to add more customer quilts in the future on my blog for customers to be able to see how the designs quilt up over a whole quilt.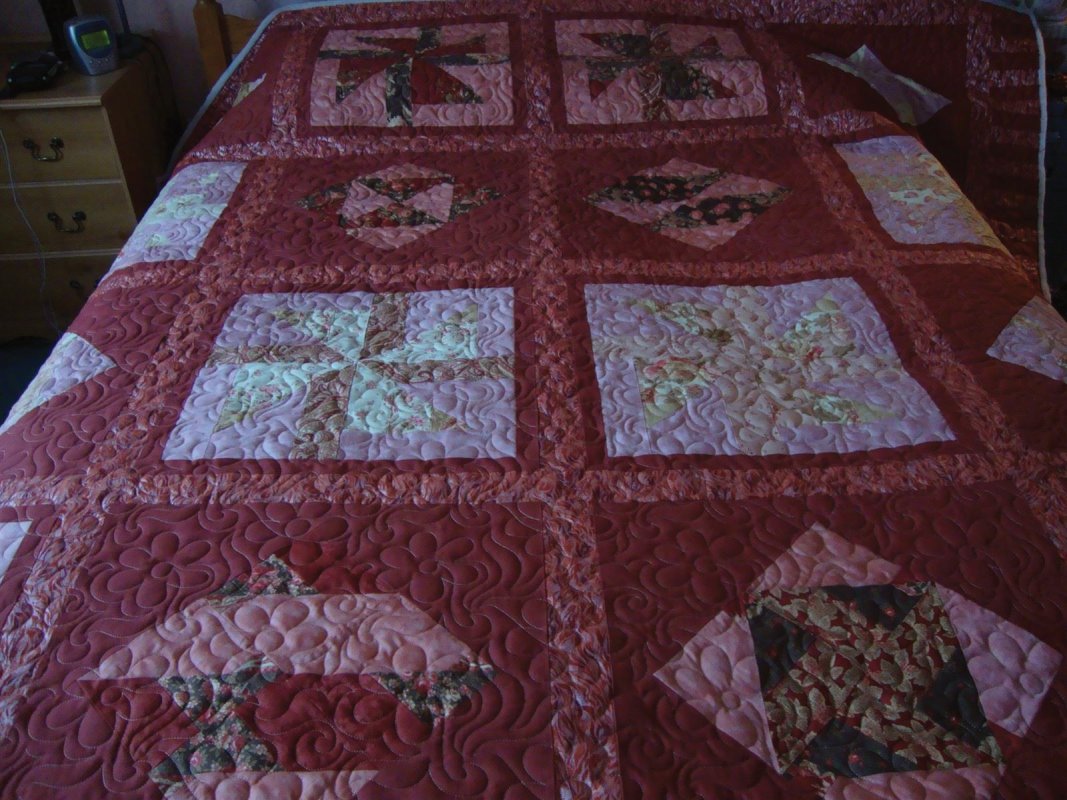 A close up of the quilting .................................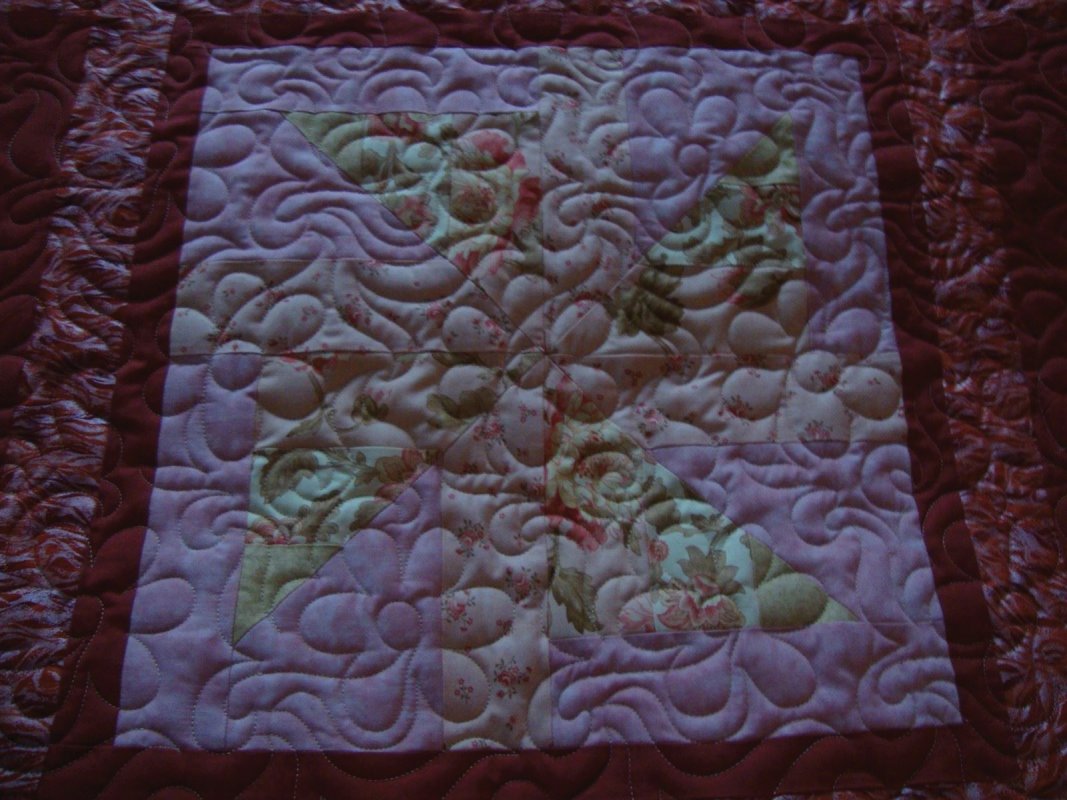 I think perhaps I should go on a photography course !!
/